Yemen, one of the Arab world's poorest countries, has been devastated by a civil war. Here we explain what is fueling the fighting, and who is involved. BBC News, 30 January 2018
How did the war start?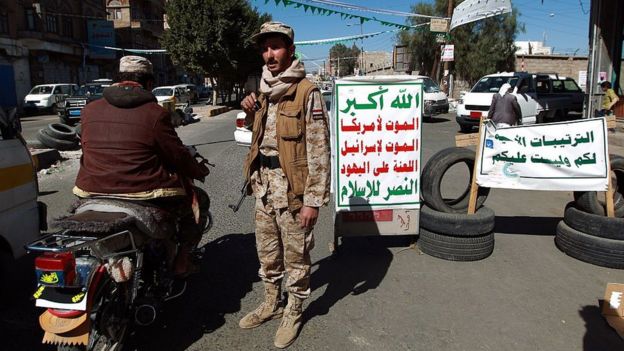 The conflict has its roots in the failure of a political transition supposed to bring stability to Yemen following an Arab Spring uprising that forced its longtime authoritarian president, Ali Abdullah Saleh, to hand over power to his deputy Abdrabbuh Mansour Hadi, in 2011.
President Hadi struggled to deal with a variety of problems, including attacks by al-Qaeda, a separatist movement in the south, the continuing loyalty of many military officers to Mr Saleh, as well as corruption, unemployment and food insecurity.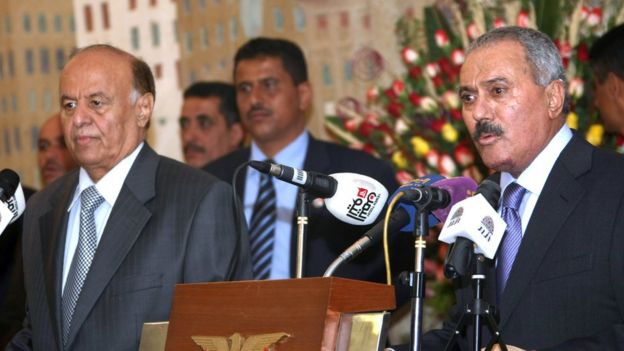 The Houthi movement, which champions Yemen's Zaidi Shia Muslim minority and fought a series of rebellions against Mr Saleh during the previous decade, took advantage of the new president's weakness by taking control of their northern heartland of Saada province and neighbouring areas.
Disillusioned with the transition, many ordinary Yemenis – including Sunnis – supported the Houthis and in late 2014 and early 2015, the rebels took over Sanaa.
The president escaped to the southern port city of Aden the following month.
The Houthis and security forces loyal to Mr Saleh – who is thought to have backed his erstwhile enemies in a bid to regain power – then attempted to take control of the entire country, forcing Mr Hadi to flee abroad in March 2015.
Alarmed by the rise of a group they believed to be backed militarily by regional Shia power Iran, Saudi Arabia and eight other mostly Sunni Arab states began an air campaign aimed at restoring Mr Hadi's government. The coalition received logistical and intelligence support from the US, UK and France.
---
What's happened since then?